Fees
This is where you can enter your client's advisory fees. We handle the investment fees at the model portfolio level, but often each client will have different advisory fees. Any advisory fee you enter will automatically applied to your clients' plans. Because of this, you need to be careful with the Minimum and Flat fees as each plan will need to meet the entirety of the fee.
Let's say we're just doing a standard 1% advisory fee. We would simply enter 1 into the Blended Rate box, and now all of his fees will have a 1% fee taken out each year. For a more detailed explanation of fees, see our article on Advisory Fees.
To add a Fee, go to the Profile tab and select Finances.

Under Finances, select Fees then click the Edit button. Enter the percentage of the fee then click Save.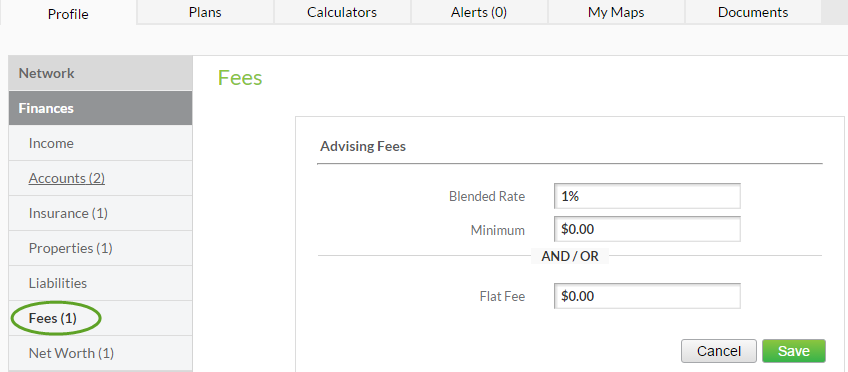 The advisory fee will be included as part of your client's annual net goals in the cash flow report.